Allison Shapira spent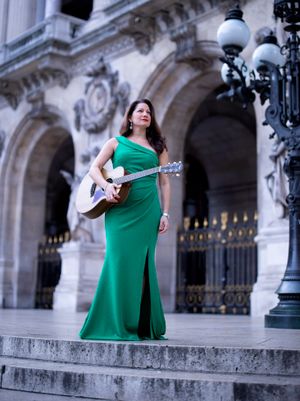 years studying classical voice at Boston University, Tanglewood, and in Italy, but at home she listened to the folk revival music of Joan Baez, Bob Dylan, and Judy Collins. She eventually left the field of opera to pursue more global issues, but even after pursuing an MPA from the Harvard Kennedy School, folk music never left Allison's mind.

And so in 2011, alongside a career in diplomacy, communications, and international relations, Allison picked up a guitar for the first time. One year later, she was writing her own music.

In the summer of 2012, Allison left her job at Harvard, moved out of her apartment, and went to Europe with a small suitcase and a travel guitar. One night, she walked into a bar in Vienna, Austria and asked if she could play. That Saturday night, she was one of the bar's featured performers. She performed in Austria, France, Italy, and Croatia, earning fans from around the world who knew her as "Allison from Boston." She returned to Boston to record her first original album, Coming Home, which was released in December 2012. Her CD release party was at the very same Club Passim (formerly Club 47) where Joan Baez got her start in 1958.
 
Allison then moved to Washington, DC to continue performing and to launch her own company, Global Public Speaking, which teaches public speaking and presentation skills as a way to help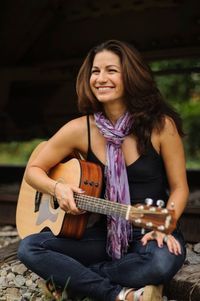 others find their voice. She is a best-selling author, keynote speaker, and entrepreneur who now performs throughout the country and around the world.

In March 2016, Allison was nominated by the Washington Area Music Association Awards (WAMMIES) for best contemporary folk vocalist.
Allison, along with award-winning singer/songwriter
Kipyn Martin
, make up the acclaimed duo
Joan & Joni.
Allison and Kipyn premiered their
Joan & Joni: A Tribute to the Music of Joan Baez and Joni Mitchell
show to a sold-out Washington D.C. audience and released a
Joan & Joni
EP in January 2015. For the latest on upcoming
Joan & Joni
shows or to order the
Joan & Joni 
EP, check out
www.joanandjoni.com
.